Tomorrow is the Big Day
December 6, 2012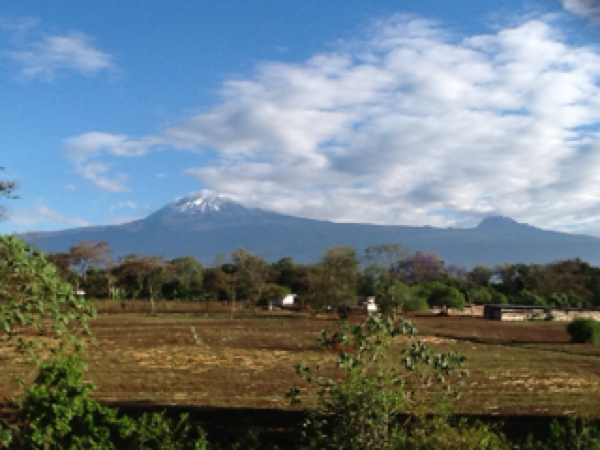 This morning we woke up early and looked out the window off of our hotel verandah to see the beautiful sight of Mt Kilimanjaro in the photo below. The mountain had been shrouded in cloud cover since we arrived two days ago but this morning's sight beckoned us to come up and visit.View of Kili from hotel
It is Monday night here in Tanzania and tomorrow morning we begin our seven day journey up Mt. Kilimanjaro. We have checked and re-packed our gear – hoping we haven't forgotten anything we might need on the mountain.
Our three teens from Treasures of Africa are excited- with the experienced one – Emanueli – (who climbed last year) giving a piece of simple advice to the rest of us – "Dont give up." Our good friend from Seattle Washington – Tim Kimmel – has joined the team and by the grace of God we are ready for the adventure to begin
Please pray for strength and grace to be given to us and that all of us will be able to make it to the summit. We are hoping that as the days pass our friends and supporters who are reading the updates and Facebook posts will help us get the word out about our goal to raise $25,000 and that daily we will get reports of donations coming in. It is my desire that when we reach the summit our goal will have been reached (or exceeded!) for the sake of the orphanage.